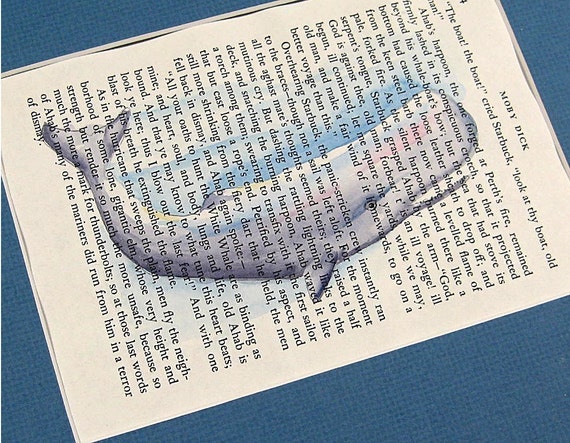 Historically, I have kept this internet space of mine void of personal confessions. But today, I must make one. I have never read "Moby Dick." 
I plan to change that Nov. 16-18 by joining the amazing Amanda's efforts to organize what may be New York City's first-ever "Moby Dick" marathon. Spreading over three days, two boroughs and three bookstores, I'm thrilled to be joining the over 100 readers who will [insert obvious reference to conquering a large sea mammal here]. 
"Towards thee I roll, thou all-destroying but unconquering whale…" 
(Watercolor via Etsy.)